The PaMu Scroll wireless earphone is characterized by its cool appearance as well as its internal specs. Using leather-like materials, each one is made by hand and is a very luxurious product.
Since the leather is wrapped around the cylindrical case, it can be distinguished from other wireless in ear headphones by making it unique. Recommended for those who doesn't want to carry a similar wireless earphone!
In addition, as for the internal specs, it is equipped with IPX6 waterproof performance, so there is no problem at all, even if it is used in a gym or in a light shower. The battery can be charged for 3.5 hours in the main unit and twice in the case.
Let's talk in detail about the appeal of using PaMu Scroll!
PaMu Scroll can be selected from 4 different colors. Unique charging case with a sense of luxury made by hand one by one will not let you get bored!
PaMu Scroll package
PaMu Scroll have a luxury feeling even from the package! It was a solid package that made me think "Oh this is different!" Before opening.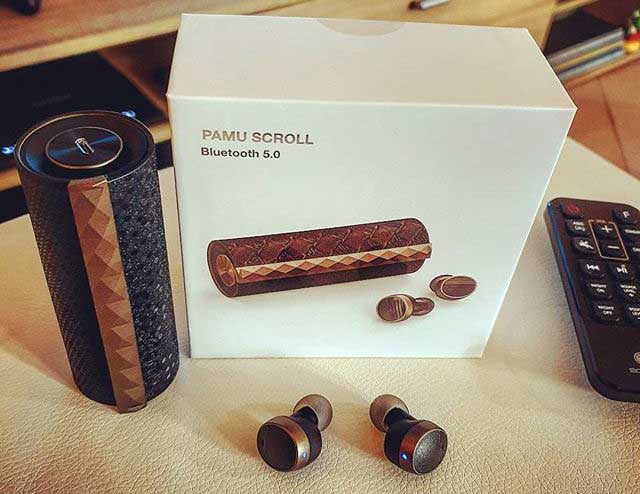 Earphone body
Since the earphone ear is made of silicon, it fits in the shape of the ear, so there was no worry of falling. I tried to move around with it by actually doing muscle training and running in the gym. There are three types of eartips to choose from, so you don't have to worry about the wrong size!
It was like this when I actually put it on my ear! It can be used fashionably by both women and men.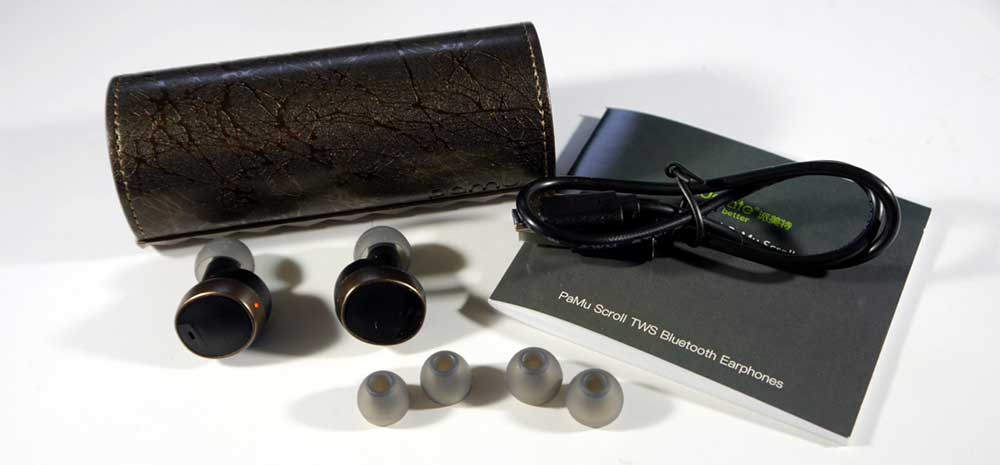 PaMu Scroll charger
Charging is done with a MicroUSB cable. Separately, if you purchase a pamu wireless charging receiver, you can charge wirelessly.
IPX6's high waterproof performance
PaMu Scroll is equipped with high waterproof performance of "IPX6"! What is IPX6? I think. IPX is as follows.
If wireless headphones may get wet with sweat or water, such as in a gym or shower, waterproofing is essential. As I mentioned above, PaMu Scroll have the waterproof performance of "IPX6", so there is no problem with some water, so you can use it with confidence!