Self-adhesive false nails are the current trend: they apply in a few minutes without having to dry and give the impression of real false nails! Today, we will talk about the self-adhesive false nails.
Self-adhesive false nails offer a wide choice of patterns and colors. In addition to this wide choice of colors, the main advantage of self-adhesive false nails is their long wear and without the risk of damaging the nail during removal. However, they can weaken your nails or cause allergic reactions.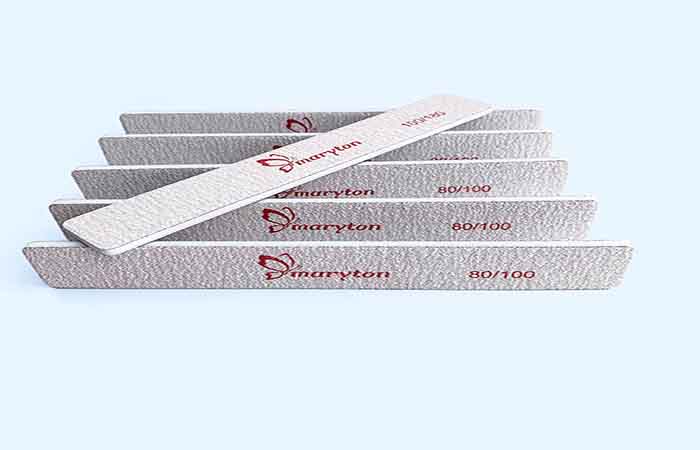 How to apply self-adhesive false nails?
To apply self-adhesive false nails, you must start by cleaning the nails. If your nails were varnished, remove all traces of varnish with nail polish remover. File your nails to make them short, buff your nails and clean any residue on the nail. Wash your hands and nails well so that there are no traces of grease and no residue: this will make it easier to hold the sticker.
Choose the right capsules: they mustn't be too large as the result will not look natural, and they mustn't be too narrow otherwise you will see the natural nail below. The ideal capsule must cover the entire nail in width and length and it must not protrude from the nail.
To successfully apply your self-adhesive false nails, you must start by lifting your cuticles to slide the sticker slightly underneath. Once you have placed the capsule, press it for 30 seconds, first in the center more on the sides. The capsule should be evenly adhered to the nail surface. Thumb must be glued last. Once the sticker is secured, wait a little before filing to even up.
Here are the reasons to adopt the trend of stick-on false nails:
Practical, they are quick and easy to install.
They are easy to peel off without damaging the nail.
They can last 1 to 2 weeks.
There are many colors and patterns to never get bored.
OK! Now that you have known how to apply self-adhesive false nails, you also need to maintain your nails with manicure kits regularly. This article was created from the famous brand of Maryton. Visit our website to discover more nail beauty products!
Read also: Reconstruction of damaged nails