Who is Padmate?
Padmate's success could not and has not gone unnoticed in the crowdfunding world.
PADMATE is a Chinese company that after having produced headsets and headsets for Xiaomi, Nokia, Monster and Huawei has decided to launch its own brand with a truly amazing result!
The numbers of success
The crowdfinding has abundantly exceeded its target, reaching 15377% with around 2.7 million euros collected through the sale of PaMu Scroll. A success that has made the campaign the most successful audio product of the crowdfunding platform.
In a market that is seeing the mini jack disappear, truly wireless headphones are becoming more and more space with really interesting products. We could not therefore refrain from trying them!
Thanks to crowdfinding we made the purchase for only $ 39 (to date we are at $ 79, the unofficial price for the future should settle on $ 149). We waited just over a month to receive them and on their arrival we had a nice surprise.
At first sight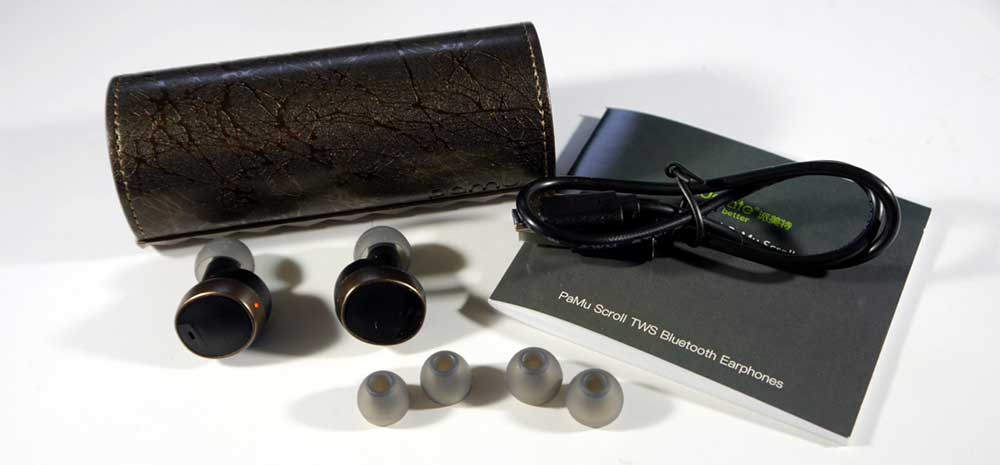 The vintage design is attractive but above all out of the ordinary. We find the USB cable for charging (with just over $ 19 it is also possible to order a pamu wireless charging adapter) and a set of rubber pads of three sizes, because, being in-ear headphones, it is essential that they "fit" perfectly. The magnetic "scroll" opening is certainly a good news. Once used we find our headphones firmly housed inside the base thanks to magnetic pins, very comfortable detail. Thanks to this intuition, in fact, it is very easy to extract and reposition them, which is no small matter if we want to use them and make the most of them. They are very light, just 5 grams, not to be underestimated, then the IPX6 certification which guarantees the protection from liquids and dust.
Ready, careful, away … here is our test
Making the pairing is trivial. It was enough to take out the right earpiece and associate it with our smartphone. Really an instant. It is in fact that the right controls the left one, simply extract it from the housing once the first is associated. Being an in-ear earphone, pamu scroll sound insulation is exceptional, obviously it has to please because in fact it is a bit invasive and flashy. If you have chosen the right size of the grommets, it will be practically impossible for them to fall, but we assure you that their construction is very solid and has already passed several falls. Even the case has behaved well although a little abused.
No on-off button, it commands extraction from the housing. They turn on as soon as they are extracted, and turn off when they are stored. We opened our music files and the sound was reproduced instantly. Excellent musical experience, the sound is really good, certainly helped also by isolation. The controls are completely touch. A touch indifferently on the right or left start or stop the song, double tap on the right side advances to the next song, double tap on the left side enables voice assistant (Siri for Apple, Google Assistent for Android). In the event of a phone call, an acoustic warning alerts us to your arrival and even here a tap will be enough to answer, twice to end a call. The touch is very sensitive, but once the habit is done, it is child's play. Audio on call very very good.
Battery
Well for its price range not bad. 3.5 hours of non-stop music and recharge always available thanks to its housing with integrated battery. After completely downloading our in-ear headphones we had to wait just over an hour before they were full and give us another three and a half hours of great music!
What to say … still at this price there are not so many doubts … it's really worth it.